cutiepie51 info personal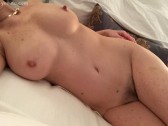 cutiepie51

Ocupación:

Intereses:

Sexo:

Mujer

Fecha de nacimiento:

Grupo étnico:

Estado civil:

Sexualidad:

Hetero

Tabaco:

No

Altura:

151 cm 4 ft 11 in

Complexión:
Sobre
cutiepie51 vídeos
cutiepie51 fotos
cutiepie51 blogs
Domingo, 16 julio 2017 @ 01:50
He and I have known each other forever...well since college. He was my first. He was my reason for being here on yuvutu. I still can't understand why he treats me the way he does. But it was always so easy for him to just throw me away and bring me back in when it pleased him. He was always my weakness.

An occasional glimpse on cam and very few words said to each other over the last 6 Years. Some kind, some not so kind. I don't know what his game is/was, except that it is/was cruel. My game? Well, I'll get back to that later.

A recent rare meeting in the chatroom, he tells me he's going to be in Town on The 30th. Was I ready for some hair pulling? I replied something like "Call me, maybe?" A week goes by, I get a message from him "30th? I will get there around 1000am". I write back "You will get where and for how long?" Days later he replies "Your place...maybe overnight if you are good". I send 2 more messages after that, but he doesn't reply to either. Do I want to see him? Does he deserve the privilege of having me again after I'd finally gotten over him? Will seeing him and hearing his voice bring back my weakness? Can I just fuck him for the sake of fucking his 8" dick void of any feelings? These were the questions floating around in my head. I'm not even sure I would enjoy fucking him like I used to considering all the built-up resentment, bitterness and emotional pain he's caused me over the 35 + years.

So The 30th arrives and I wait, wondering if he will show up or not. Tank and I go with NOT but every so often HOPE that he will show up creeps in. 10am comes and goes. "Maybe he meant 10pm?" Tank says. I keep myself busy...a mani/pedi, shaved pussy, charged vibes, pull out my favorite toys. Finally 10pm arrives. He doesn't. At this point, I'm not sure if I'm disappointed or relieved. I have learned from experience not to expect anything from him, because expectation = disappointment. And surprisingly, I'm not really disappointed at all, just annoyed at myself for taking the bait and feeling the fool yet again. Yep! He's still the same asshole. I close my eyes and try to sleep. A restless sleep, but I wake up with a feeling of relief.
A couple weeks have gone by and I have not heard from him. No email, no phone call, no explanation, no apology. ABSOLUTELY NOTHING!!! He was the beginning, and this non-event marks, quite possibly the end of my yuvu experience. Although, I can't really blame it all on him. There were others who contributed. I've had a wonderful run here throughout the years, with only a handful of regrets. While I'm venting here, I'll just say that One of my main regrets was years of enjoying, trusting and giving of myself to a particular Dutchboy, who ultimately did a fine job of breaking my online spirit. It was GREAT fun while it lasted, but he's a constant reminder that I can no longer trust anyone. So what's the point? Why get on cam when the joy I used to feel is gone? I am known for many things here, but the most important to me were my smile and my heart. I haven't felt those here in awhile. I would never say goodbye forever to the chat room (or the cam) because you never know when Cutie might find the urge
and I still enjoy catching up with the many people I've chatted with over the years. I'm not one to just disappear as others have done to me.
Oh yea, So what was Cutie's game? Well, I guess it was to prove something to myself and I've accomplished that. The need I had and my reasons for camming no longer exist.

Flashback: To Cutie and Yuvu??? http://www.yuvutu.com/modules.php?name=YuBlog&action=view&entry_id=16900

If you take the time to read it, you can see how appreciative I was and still am for my yuvu experience. I've had the ability to enter into situations I'd never thought possible for me, it's helped me to believe In myself as a sexy woman, even for guys half my age, and it gave me the confidence to go way out of my comfort zone on so many levels...some of which I've shared in my other blogs. And for these things and many more, I will always be grateful.
I have so much more to say, but I won't continue to bore you with my words. xoxo